"I just have to hope that somewhere out there, in some part of the world, one of the others is failing more than I," said Hallie Della-Volpe '21 in a dramatic aside to the camera. The camera in question was her iPhone, and the failure referred to the collapse of the small rubber bands she had spent twenty minutes diligently stacking in attempts to "create the tallest thing out of the smallest things."
Meanwhile, other competitors across the country were struggling to achieve the same goal with their own creations. Some had to scramble to find new small things to stack after their ice chip, raisin and puppy piles crumbled. Only one competitor was wise enough to use Legos, and was rewarded with the full points.
The task Della-Volpe and her four fellow contestants were completing was shown on the inaugural episode of Williams College TaskMaster, a comedy video series based on (or as they put it in the intro, a "low-quality rip off" of) the beloved British comedy show Taskmaster. Created by comedian Alex Horne and starring comedian Greg Davies as the titular Taskmaster, Horne serves as the show's general organizer and Davies' assistant and verbal punching bag. The show portrays five contestants competing to win the most points on a range of bizarre tasks.
Perennial Amateurs Convention (PAC), the College's stand-up and sketch comedy group, found its Taskmaster in Melia Hagino '22. "My job is to show up, bully my friends, and assign points," she said. Owen Foster '22 acts as both the Taskmaster's assistant and the logistical coordinator, filling Horne's role from the original show. He comes up with the tasks for each episode, sending one each day for four days ahead of each week when they film. The contestants send and edit their submissions for Hagino to judge onscreen in the two-hour episode filming, which Foster edits down to roughly thirty minutes.
The tasks range from subjective ("bring in the most incredible photo") to objective ("without touching any of the items or the bucket with your hands, put something wet, something red and something heavy into a bucket. Fastest time wins.") Task lengths vary from 20 seconds to 45 minutes. 
A particularly enjoyable task among competitors from episode one was simply: "Catch a bird."
"There's a moment in the video where you see me remember that I own chickens," said Noah Cohen-Greenberg '22, the winner of the task, who, as other competitors were quick to point out, lives on a farm. "The really quick tasks are amazing in that you just completely lose your mind under pressure, and it's so funny to watch."
Contestant Izzy Levi '23 was not as lucky, falling in last place not only in this task but in the entire episode. "I definitely panicked," she said. Instead of catching a real bird, or substituting with a feather or statue like other contestants, Levi simply picked up her dog. "It was a really tough debut for me." 
The final task of the episode was a tiebreaker breath-holding contest (in Hagino's words, a "cheating contest") between Lucy Walker '23 and Della-Volpe, who won the contest and thus the episode [Editor's Note: Walker serves as a news editor on the Record and was not involved in the writing or editing of this piece]. "I sing, and I've been running as of late, so it's all been training for that moment," Della-Volpe said.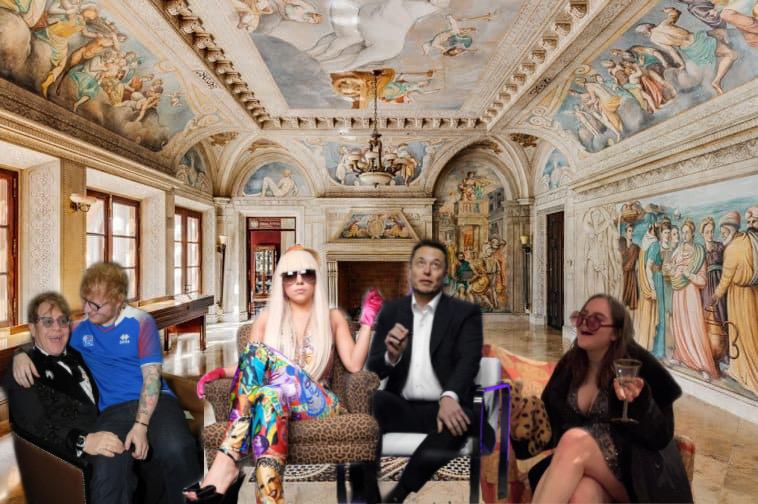 While now a fully-fledged, time-consuming competitive project, Williams College TaskMaster started simply as a group of comedy-loving friends sending each other videos they found funny. The project is headed by Cohen-Greenberg and Foster, who prior to the campus closure were focused on the spring PAC show, a night of fake TED talks (TEED Talks) and various stand-up performances.
"We all thought it would be cool to do some sort of social distance comedy," said Foster, who initially recommended the show to the other cast members. "I've been watching Taskmaster for years now and thought this would be something we could do."
"We were having such a great time talking about it and how absurd it is," said contestant Isaac Wilkins '22. "Then we started to have the idea of 'What if we were to do this live at Williams,' which became 'Oh, we're just sitting here not doing anything over spring break, so let's try to do it over Zoom.''
Unsurprisingly, the cast members have all been heavily involved with comedy on campus through stand-up events, prior PAC shows and the improv troupe Combo Za — all experiences that come in handy with this new comedic medium. "There is definitely a bit of playing characters and acting to it," said Wilkins. "It also feels a lot like improv, a sort of very structured improv show," he added. "It's new, which makes it fun."
In addition to a history of creating comedy (and chaos) together, they're all also great friends. "My favorite part about doing it is that I'm here at my house doing some bizarre thing and I know that miles away, other people who I love are also doing these weird wacky things," Della-Volpe said. "It makes me feel connected to them."
"It's a really good group of people who are so into it and ready for anything," Foster added. "I'm doing most of the logistics of it all, but it really is a team effort and it would be difficult without any one of them."
But, because they are all so close and invested in the tasks, the competition can get heated, both among contestants and particularly with Hagino. "I'll be honest, the fact that Melia is the taskmaster and that I know her sometimes hurts," said Levi, who is currently tutorial partners with Hagino. Cohen-Greenberg echoed the statement, saying, "I can definitely attest to just being absolutely crestfallen after certain rulings from Melia."
Hagino does not exactly agree. She views her position as having both "a lot of power and no power at all." On her judging style, Hagino says she is scoring how she sees fit and trying to emulate Greg Davies, the actual taskmaster, who has "this incredible ability to very quickly assign scores that just make sense."
The full cast agreed that the original show (five seasons of which are available on YouTube) is far superior. "Anyone who wants to see this done correctly should absolutely watch the British version, it's an absolute riot," said Cohen-Greenberg. "It's the funniest thing I've ever seen in my life, and really the only thing that has made quarantine bearable at all," said Hagino.
Their desire to pay homage to something they collectively adore drove the creation of the show more than the thought of success. The team collectively expected the episode to only garner seven views: one from a parent of each of them. But the breadth of the show has spread far beyond just their circle. 
"The night we released it, I was going to screenshot it when it got to 69 views, but it happened so fast," Hagino said. "I put my phone down for two hours when it was at 40 and when I checked next it was at 100, it was just blowing up." With the first and second episodes now at 344 and 111 views, respectively, the team feels equally thrilled and shocked at the positive responses to the show, which started mainly as a way to pass time and have fun with each other. "The fact that anyone watches it, much less thinks that it's funny, feels really great," said Foster. Not only are people watching and enjoying it, but many viewers are also quite invested. "I've actually had three people individually text me like 'Be better because I want to support you,'" said Levi.
The team plans to continue through the season, likely eight to ten total episodes, and want to host a live show when back on campus. Some also expressed interest in having a second season with new contestants. In the meantime, they plan to continue working to make this season the best it can be.
"Whenever we're calling about little things that we want to fix with the show or ways we think we can make it better, we always do end the call with, 'How amazing is it that this actually has happened?'" said Cohen-Greenberg. "Though I'm not surprised that it all worked out, I think that's really a good perspective."