Creatives in Quarantine: Alexa Walkovitz '21
For many people, life in quarantine has been characterized by mundanity, days that move drearily into one another without remark.  Almost two months since the College canceled in-person classes, students are beginning to experience self-isolation as a new normal as they become numb to emotions outside of their standard quarantine mood.
But Alexa Walkovitz '21 — a women's, gender and sexuality studies (WGSS) and studio art major from southern California — is a woman of extremes. 
"I'm disgustingly optimistic about things and then also disgustingly negative sometimes. So most of the time in quarantine I'm honestly literally just vibing, then sometimes I have these deep moments of sadness—like last night at 3 a.m., I decided to over and over again watch this video of this girl talking about her rat," she said. "She took her rat for a walk, and the rat jumped out of her bag in the middle of the dark and got lost outside. And the rat ran over a mile home but was less than a block away and died. And I was watching it over and over again to make myself cry. That was just one of those moments."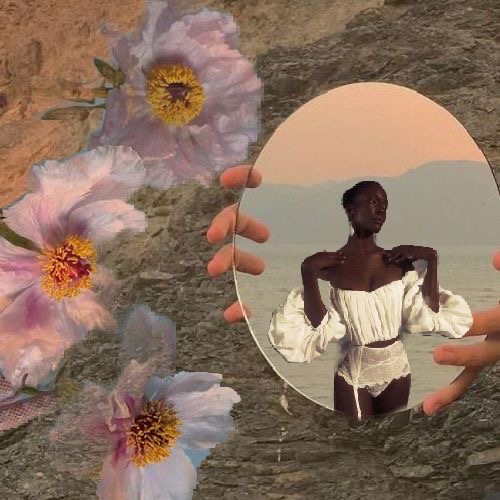 When she FaceTimes me from her parents' home in the Mojave Desert, Walkovitz's hair is somewhere between lavender and magenta, her makeup is vibrant, and her eyebrows are half missing, having recently been shaved at the tips. Her energy is as colorful as her style, as she seamlessly fuses stories from high school, the College and her (abbreviated) time at the London School of Fashion. Even the art behind her, a female pictogram hand-painted directly onto her wall, is done in rainbow.
"My walls are so painted-on," she said. "This is the last thing I painted on my wall, right before I left for college. It says, 'I am deliberate and afraid of nothing,' which is an Audre Lorde quote. I had just broken up with my high school girlfriend and actually told everybody that she was my girlfriend. Nobody knew for literally four years."
Just a few minutes into talking with Walkovitz, one is struck by her authenticity. This homemade mural, which she now describes as "ridiculous," reflects a kind of independence that feels central to much of her art: often created for nobody but herself, it seems to hold a power that exists irrespective of outside opinion.
This quality holds true beyond the canvas. In fact, it may be most obvious in terms of Walkovitz's self-presentation.
"One of the most interesting things that I personally did this past fall was when I bleached my eyebrows," she said. "Everybody told me not to. And I was like, 'I wanna do it. I wanna just give up on an aesthetic that I'm upholding. I just wanna keep pushing the line. What appearance-wise that I am comfortable with can I push to a point of discomfort, or complete and utter 'I would never do this?' Where will it stop? Where will I actually find a point of 'okay, I'm uncomfortable in my skin now'? It hasn't happened yet. I keep pushing it."
Walkovitz first became interested in makeup in her senior year of high school, after realizing that a photo of her had been put on the Future Farmers of America national website. "I didn't look good, and I was like, 'there are half a million people out there who just saw me looking disgusting,' so I had makeup from when I was Bat Mitzvahed and I would just wear that." But it wasn't until a couple of years later, when she was in college, that Walkovitz really started to experiment with makeup and fashion as artistic media. Now, Walkovitz finds this "crazy" kind of self-fashioning to be "the most freeing thing." 
"I think the turning point for me, makeup-wise and fashion-wise, was when I got my hair braided sophomore year for the first time in a really long time," she said. "It completely changed my style, and I bought a pair of really chunky boots at a thrift store and just started doing my makeup a little differently, started being a little more experimental, a little more [colorful]… Also when I started wearing the cowboy hat, that's when it also really changed. I just was like, 'Fuck it, I'm gonna wear everything.'"
Still, Walkovitz considers aesthetics to be a performance as much as a manifestation of her identity. In this way, she effortlessly merges opposite ends of the same spectrum, serving various extremes at once. She calls her aesthetic "coherent yet incoherent"; she wears what she wants at the same time that she pays close attention to what her clothing "signals" to others, and exists for herself while simultaneously living (and loving) to be seen.
"I'm hoping that my aesthetic is that embodiment of like, 'Wow, oh my god, what is that? Who is that? Who is that person? What do they do?' Almost like an extreme sense of perception," she said. "I like to be seen and heard. You know, it is about that."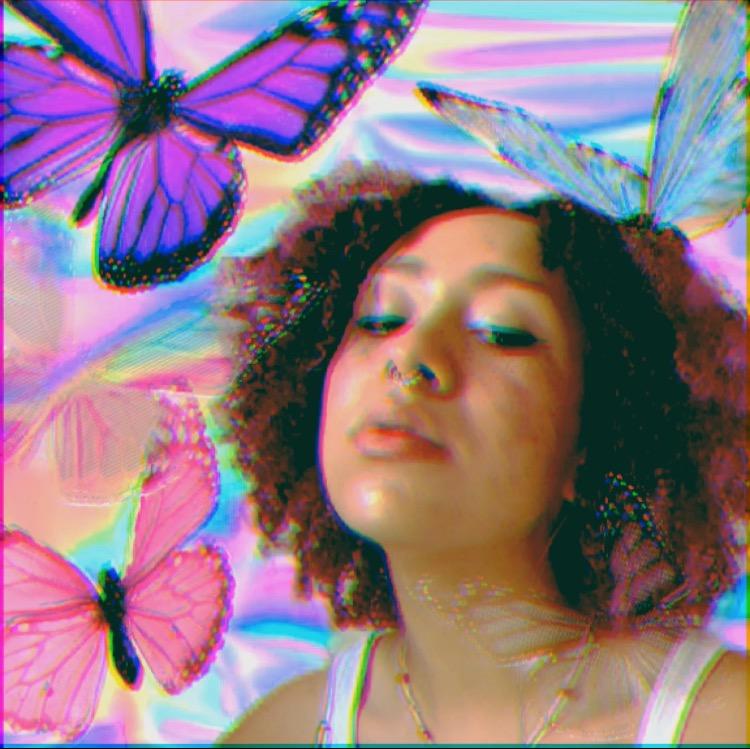 Under normal circumstances, Walkovitz is able to perform this complicated, evolving aesthetic through particular fashion and an understanding of the associations that accompany any article of clothing or makeup technique. While she asserts that "art needs to be kept away from academia," she also holds extraordinary knowledge about both the history and contemporary connotations of her stylistic choices. 
In quarantine, though, she has had to rethink what it means to present herself. With nobody to see her "persona" in real life, Walkovitz has turned to social media to further cultivate her aesthetic.
"Performance of aesthetic has been very difficult, so I think I'm finding it mostly through makeup, and interestingly enough, through TikTok," she said. "I really had this thought that I was like, 'Okay, I have to build my empire now. Like if I have anything to do right now while everyone's at home on TikTok doing nothing— It's time to be seen. Like, I have to be seen somehow, and I need to build this empire.'"
This move into new, remote media does not dislocate the core of Walkovitz's practice; in many ways, it enhances it. She continues to blend authenticity with performativity. In doing so, she evokes the extremes at the heart of the current global moment, as the world seems to somehow spin more quickly and more slowly than ever.