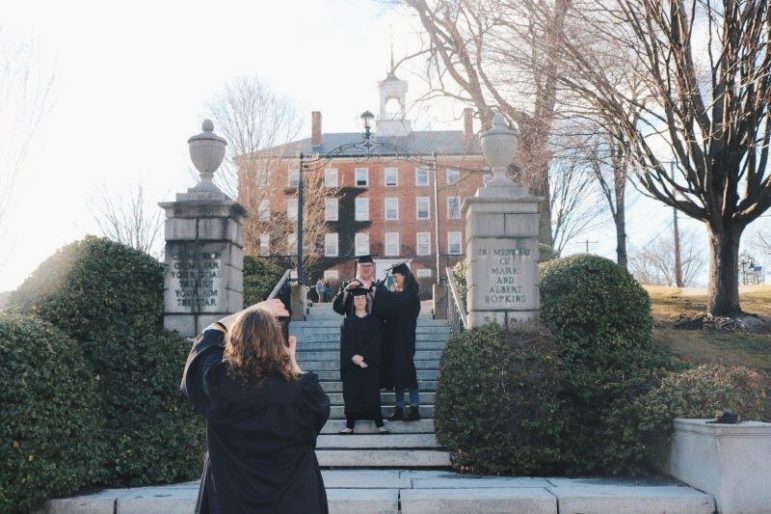 The College announced this morning in an all-campus email that commencement and reunion will not take place this June, due to the COVID-19 pandemic.
Rather than announce an alternative commencement plan, the College sent out a survey for seniors to offer their own input on potential celebrations. For reunion, the College is also looking into alternative ways to honor alums.
The survey, which will close on Tuesday, first asks seniors to choose which format they would prefer: an online commencement on June 7 or a rescheduled in-person commencement weekend. "We will consider doing both, but want to know which option is most important to graduates," the survey writes.
The survey then asks seniors to rank their interest from one to five for each of the alternative in-person options for commencement: homecoming weekend 2020, spring break 2021, Memorial Day weekend 2021 and mid-June 2021. It also contains text boxes for seniors to write about what they think online commencement and in-person commencement should look like, in addition to a box for other suggestions.
Many peer institutions are also considering combinations of online and in-person commencements at dates yet to be determined. Amherst and Bowdoin have postponed their commencements, Middlebury will be holding both a virtual ceremony and a postponed in-person ceremony and Wesleyan is considering both virtual and in-person options. Tufts originally announced an online ceremony, but switched to a postponed in-person commencement following student protest.
"We will aim to confirm any new plans once we regain a stable sense of the future—a level of normalcy that is hard to imagine right now, but which will come in due course," President Maud S. Mandel wrote in an email to alumni.
In expressing regret towards all affected classes, Mandel particularly mentioned the members of the class of 1970, whose senior spring was similarly interrupted by the protests against the Vietnam War and who were going to have their 50-year reunion this spring.
"I promise that we will find other ways to celebrate these milestone anniversaries, which are so important to alumni and college alike," Mandel wrote in her email.