Athletes of the Week: Sam Goldenring '20 and Andrew Schreibstein '22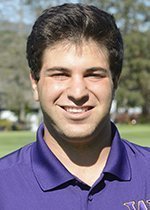 Sam Goldenring '20
Men's Golf
FLORHAM PARK, N.J.
"Sam had a very nice summer of golf, and it has carried into the fall season here at Williams.  He has worked very hard at all aspects of his game, and it shows.  This past weekend at Middlebury, he simply outplayed the field, making good decisions and staying positive when some breaks did not go his way."
– Head coach Josh Hillman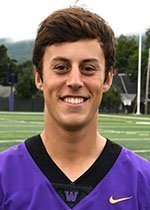 Andrew Schreibstein '22
Football
Longmeadow, Mass.
"I was very impressed with Andrew's performance.  In his first collegiate game, he was exceptional.  It is very difficult to handle of the kicking and punting duties, and Andrew did it remarkably well."
– Head coach Mark Raymond