Safa Zaki named next dean of faculty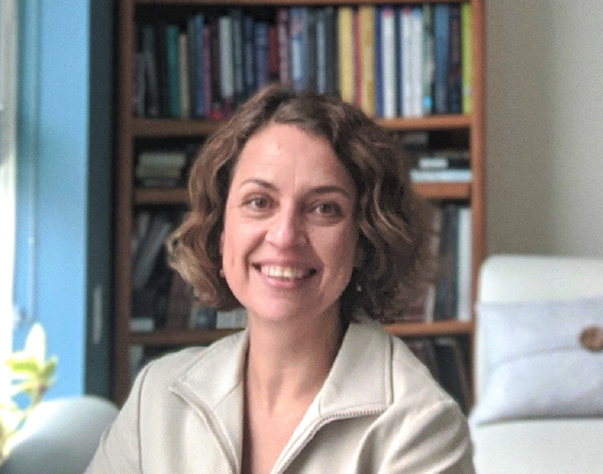 President Maud S. Mandel announced last Tuesday that Professor of Psychology Safa Zaki will become the next dean of the faculty. Zaki will assume the deanship in July, succeeding Professor of Religion Denise Buell, who announced in October that she will step down after five years in the role.
Zaki has served as the chair of the interdisciplinary program in cognitive science since 2018. Her research and teaching focus on how the mind makes use of concepts and categories in parsing sensory input.
Throughout her 18 years at the College, Zaki has a history of involvement in administrative work; she has chaired both the Committee on Priorities and Resources (CPR) and the Faculty Steering Committee (FSC), and she is currently a member of the Committee on Appointments and Promotions (CAP), as well as two strategic planning groups. She also served on the Presidential Search Committee that brought in Mandel in 2018.
"I am delighted that President Mandel asked me to serve as the next dean of faculty," Zaki said. One of the aspects of the dean's post that most appeals to Zaki, she said, is the opportunity to collaborate with colleagues in different fields.
"I am looking forward to working more closely with faculty with whom I do not normally have the chance to interact," she said. "My work on the CAP has given me a richer appreciation of the breadth and depth of the talent of this faculty. It is humbling to know more about what others do in the classroom and the ways in which they contribute to the world with their research and creative work."
Buell noted that Zaki's prior experience on the CAP will prepare her well for the position, since the dean of the faculty serves as an ex officio member and executive secretary of CAP and is responsible more broadly for the recruitment, appointment and promotion of faculty.
"It is enormously helpful that Safa is currently serving as an elected member of CAP, as CAP work is one crucial dimension of the dean's role," Buell said. "I will do my best to support her as she transitions into the role."
Chair of the FSC and Professor of Classics Amanda Wilcox agreed that Zaki's prior experience helped her stand out to the FSC as a strong candidate for the position. "We felt that experience chairing an academic unit and/or service on the CAP were indispensable qualifications," Wilcox said. "Safa has done both, as well as recently chairing the Faculty Steering Committee. Many faculty were particularly interested in appointing a new dean of the faculty who has remained active as a scholar even while taking on other responsibilities at the College. In that way, too, Safa fits the bill."
Dean of the College Marlene Sandstrom also commended Zaki's administrative service, as well as her dedication to teaching and research. Sandstrom overlapped with Zaki in the psychology department for more than a decade; the two received tenure within a year of each other, and both were named full professors in 2010.
"Her work, both within the department and on several committees serving the College more broadly, reflects her strong commitment to supporting faculty scholarship and teaching," Sandstrom said. "I'm delighted for Safa that she's taking on this role and looking forward to working together in support of the College. I know she will bring a lot of energy to this role."
Zaki was chosen at the end of a process during which the FSC solicited nominations from the faculty, deliberated for several weeks and presented its recommendations to Mandel.
According to Wilcox, the FSC was looking for "an individual with excellent interpersonal skills, someone who has earned the trust and respect of many members of the faculty, someone with broad intellectual interests and competence and someone who is able to listen carefully, take in new information, weigh changing circumstances and adjust their positions accordingly."
"It was important to us to recommend a candidate whom we were confident would endeavor to serve the whole faculty, and who would be a clear-sighted, strong advocate and champion for faculty development, and especially for research," Wilcox added.
As dean, Zaki will temporarily halt her usual teaching and research duties, a sacrifice that she said makes the promotion somewhat bittersweet.
"The largest drawback of this position from my perspective is not being in the classroom and my research lab during this period," she said. "But the beauty of the way the position is configured at Williams, and really what makes it appealing to me, is that it is a rotating position. Different faculty members take a turn at it — they get to do this interesting and consequential work — and then return to their regular job. I am excited about this next challenge, but knowing that I'll eventually return to my students and my lab makes this position work for me."
In the meantime, Zaki said she hopes to continue pursuing her research to whatever extent possible. "Denise Buell has managed admirably to continue to produce as a scholar, and this gives me hope," she said. "While I won't be able to collect data in my lab on a daily basis, I have ongoing collaborations that I hope to maintain."
Professor of Philosophy Joe Cruz '91, a longtime colleague of Zaki's and a core member of the cognitive science program, once coauthored a paper with her in the journal Behavioral and Brain Sciences. He spoke highly of her academic research, commitment to teaching and strength as a leader.
"Safa Zaki is a star in every way: She is famous in her field, she's a thoughtful, incisive leader, and she is a remarkable teacher," Cruz said. "Her students in cognitive science are on their way to leading the field, and my own work has been made better through collaboration with her. I can't imagine a better choice for dean of the faculty."