Coolest Athletic Offices
When they are not motivating their players on the field, court or rink, Eph coaches are busy working away in their office. Take a behind-the-scenes look at their spaces!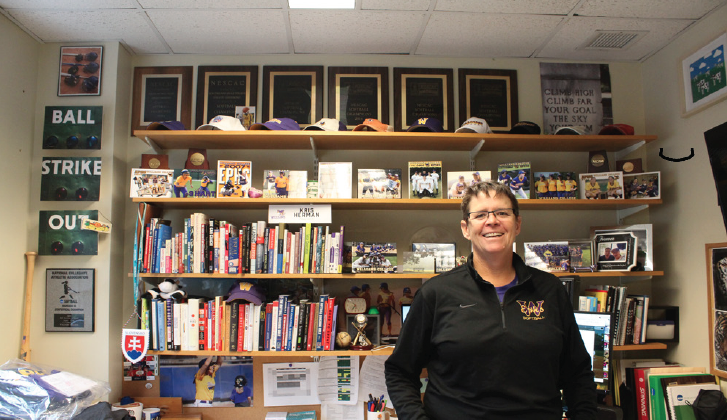 Coach Herman's office is heavily focused around the bonds formed from being a team and the importance of teamwork. Her walls are lined with photos of senior members of softball since 2004, along with the wall décor of a purple cow sign, fondly named Ephie, whose metal counterpart appears in team photos.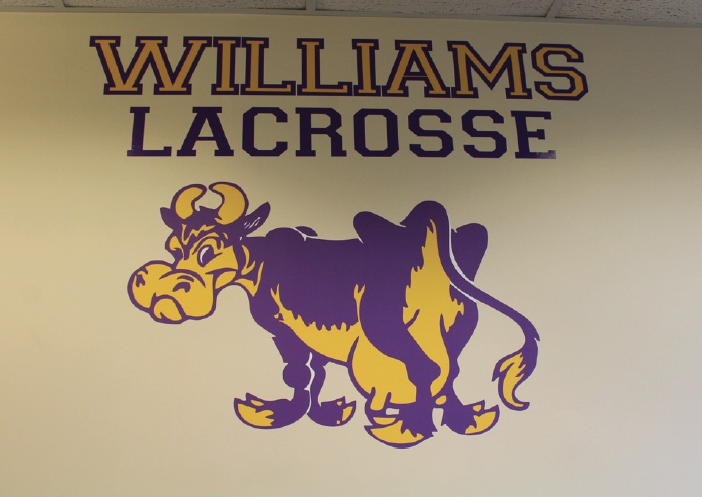 Coach Lee has the largest print of Ephelia on campus. Being the first in the hallway of coachs' offices in Chandler, her office is seen as the "visitor's center" as it is the first thing people see when they walk by. The central focus of Ephelia in her office is meant to embody the school spirit of being strong and unique, reminding visitors along with coaches what being an "Eph" really means.
The fish heads that line the office of Coach Maloney not only represent the history of success of women's crew at the Head of the Fish regatta, but also helps create connection and communication between the women's crew coaches and visiting recruits or team members by serving as something to talk about.
From pictures of the published novels of an Eph alumna to the legendary 1997 football win against Amherst, Dick Quinn's office decorations revolve around the achievements of student-athletes from inside and outside the classroom, keeping these snippets of memories around his office.