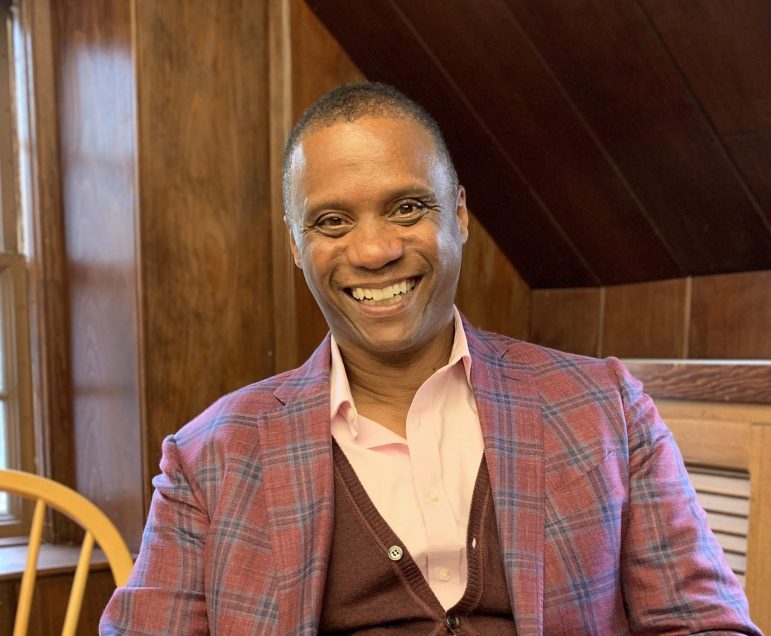 "It's like a blank canvas where I'm able to create and paint," said Anthony Pernell-McGee, the College's newly appointed director of inclusive career exploration, on the slate of programs for Careers with Social Impact (CSI). Part of the '68 Center for Career Exploration, CSI programming helps students find careers in public service, including in government, law, national affairs, environmental sustainability, social justice, entrepreneurship and nonprofits.
To Pernell-McGee, the implementation of the CSI program at the College is long overdue.
"If you look at the data with millennials and Gen-Z, it shows that they are expressing interest in wanting careers with purpose and that have an impact on society," he said.
As students are increasingly demanding job opportunities with purpose and social activism at their core, "other liberal arts colleges and law schools are redefining their programming to reflect careers with social impact because students are now demanding it," he said. "And when there's a market for it, schools have to pivot and make adjustments for it."
Before joining the '68 Center this fall, Pernell-McGee had attended the City University of New York School of Law and practiced as a lobbyist, public defender, assistant solicitor general and civil litigation practitioner in Atlanta. More recently, he worked as an advisor in higher education in Washington, D.C. and then at Bates College.
Now, at the College, Pernell-McGee not only advises students who are interested in a variety of fields that the CSI program encompasses, but also works closely with affinity groups on campus to ensure that the programming offered by the '68 Center is inclusive. "It's like having the best of both worlds," he said.
Pernell-McGee emphasized the importance of implementing programs and events for a diversity of backgrounds and identities. "Especially for affinity groups, students of color, first-gen and the LGBTQ community, we need to make sure that we have programming that speaks to their needs," he said.
In fact, Pernell-McGee said that the Career Center is launching a pilot program to train accessibility peer career advisors to advise students on how to navigate requesting special accommodations in the workplace. "No other career center is providing this kind of service, so I think this will be a pilot program that can be replicated nationally," he said. "We have students who are not being advised on how to approach employers if they need special accommodations and who might think they are risking not getting a job because of their disability."
A hiker, avid cyclist and amateur photographer, Pernell-McGee said he loves the Berkshires.
"I love the people here," he said. "I feel very comfortable here. It is a very safe environment. I love being around the students — they are extremely caring — and most of them do seem to have a good social moral compass and seem to want to make a change in our society."
He said that his love for his job is two-fold.
"To me, the job is not a job… I have a hidden agenda, actually," he said. "Because I want to make sure that when I leave this planet, there is a group of students and people on this earth that want to make sure that the environment is safe, that racial issues are addressed and that diversity and income inequality issues are addressed. I think it's important to leave this planet in a better position than what our generation found it in."