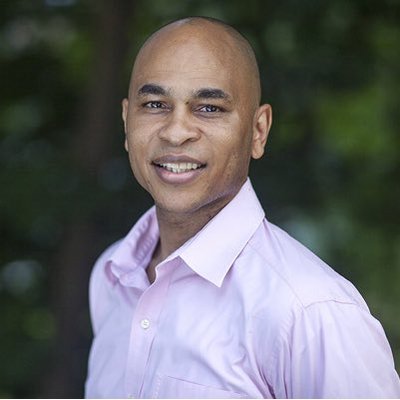 This past summer, Tommy Verdell was named associate athletic director for inclusion and compliance, a newly formalized position within the College's athletic department. While all colleges in the NCAA have long designated a staff member to handle compliance, positions centered on inclusion and representation are fairly new in the world of collegiate athletics.
The position is one step toward the goal to "create, embrace and recruit more diversity within the entire athletic department," Verdell said. "Not just diversity in terms of race, but also socio-economic, first-gen, sexual orientation, everything. Inclusion means everybody."
In his position, Verdell will oversee efforts to create a more inclusive culture throughout the Eph athletics program. For him, this starts by learning what student-athletes have experienced thus far and what changes they wish to see occur.
"First and foremost, it's a lot of me listening, because I need to hear what people are telling me," Verdell said. "With 32 different teams, everybody's team is going to be going through different things. I need to listen and then work with the teams, like I'm their teammate too. This isn't me saying, 'Here's what you do.' I'm here to ask a lot of questions so that we can find the answers we need to create the inclusive environment that we're seeking."
Verdell will also work with the newly-created Gaius C. Bolin Chapter (GCBC) of the Student-Athlete Advisory Committee, named after the first graduate of color of the College. Verdell will work with GCBC to support athletes of historically marginalized groups. Verdell credits his hiring, in part, to Vince Brookins '20 and Say Say Rivers '21. "Say Say and Vince have done a great job of getting GCBC off the ground," he said. "They are an integral part of me being here, of the position being here."
Alongside GCBC, Verdell considers creating an environment that embraces the experiences of those who have felt excluded by the College's athletic culture in the past as a big part of his role. "The needs for the minority student-athletes are different," Verdell explained. "We have had incidents and situations on campus that have directly affected minority student-athletes in different ways than white student-athletes."
Another important aspect of Verdell's role is to help in efforts to diversify the pool of recruited athletes. Currently, the student-athlete population is not representative of the diversity of the College community as a whole, he explained. "This is something that's not just going to happen overnight," he said. "It's [going to be] a process to get to that point."
"We're Williams, we have an academic standard that has to be met," Verdell said. "And now, we're also trying to meet this diverse and inclusive standard, but it has to work together with the other two."
Some of the challenges that the athletics program faces in achieving this goal are products of league and conference rules, he added. For example, schools that compete in the NESCAC are not allowed to send coaches on home visits, while other Div. III colleges can. This, Verdell said, privileges athletes who can travel to visit campuses.
He hopes that making the athletic environment at the College more inclusive will also help with recruitment efforts. "As recruits come visit, they need to be able to feel more of that culture that we want to build," he said.
Verdell, who comes to the College from Bates, where he was the men's basketball assistant coach and assistant athletic director, stressed that the College is not alone in grappling with questions of diversity and representation within athletics. "This is an issue that many other athletic departments across the country must recognize and correct," he said.
"Our vision for our athletics program is to be that leader," he said. "Let's take this bus, drive it, and get everybody on board so that we can have the community that we are seeking to create. We'll never be perfect. This is always going to be worked on and a conversation we'll have. People are going to make mistakes and be wrong. The first step is to have increased awareness of others, let's start with that. That's the beginning of building the kind of inclusive environment that we want."