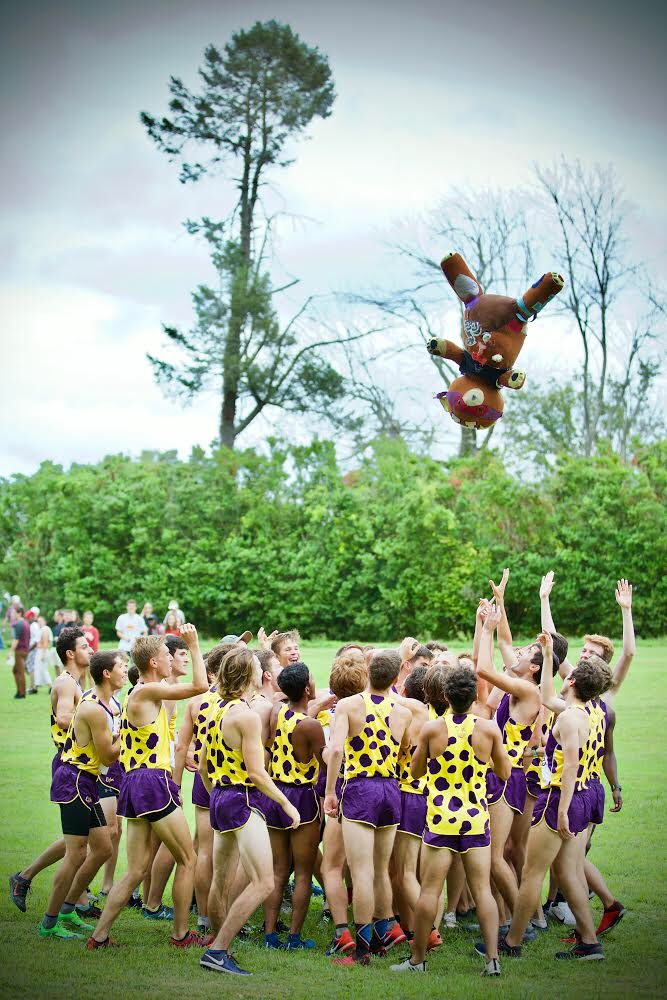 Men's cross country clinched the Little Three title on Saturday, with the Ephs reclaiming the title after their 29-year winning streak from 1988 to 2016. In the 6k race, the men scored 15 points, topping Amherst's 56 and Wesleyan's 73.
"I think the results speak for themselves, but this was a really exciting day," Eph assistant coach Jamie Norton commented after the race. "I thought that our guys took control of the race from the beginning and dictated the pace. We had a lot of guys up in the front group the whole way, and that just speaks to the depth and the power of this team."
This race marked the Ephs' first 15-point showing at the Little Three Championship since 2001. To finish with just 15 points, a team must finish its top five runners in first through fifth place. The Ephs surpassed that, with eight runners crossing the finish line before any Mammoth or Cardinal. "It's highly unusual, if not unprecedented," Eph head coach Pete Farwell '73 said.
Aidan Ryan '21 continued his strong start to the season, winning his second consecutive race with a time of 18:52.96. Ryan was the only runner to cross the 19-minute threshold, running at a pace of 5:03.9 per mile. He finished more than 12 seconds ahead of the second-place runner, Elias Lindgren '22.
Nick Gannon '20, Tristan Colaizzi '20, Peter Kirgis '20, Kenneth Marshall '20, Sam Wischnewsky '20 and William McGovern '20 trailed Lindgren, to clinch third through eighth place respectively. Together with Lindgren, each member of the pack finished between 19:05.25 and 19:18.05.
Farwell was especially impressed by the tight 25-second spread between Ryan and McGovern. "Any time you have a spread of 30 seconds between one and five is really good," remarked Farwell. "We had less than that spread with eight guys."
Ryan Cox '20 finished in 19:42.76 at a pace of 5:17.3 per mile, in his first race in nearly a year due to injury. Will Spollen '23 finished second among all first-years in the race, coming in right behind Cox with a time of 19:44.38.
Although the Ephs secured an overwhelming victory, the race appeared tight for most of the six kilometers.
"It wasn't a foregone conclusion for most of the race that this would be a clear, dominating victory," said Norton. "[Amherst and Wesleyan] had a couple of guys right up there, but we showed our strength in that last part of the race."
The men will continue their season on Sept. 28 at the Purple Valley Classic, their first home meet.