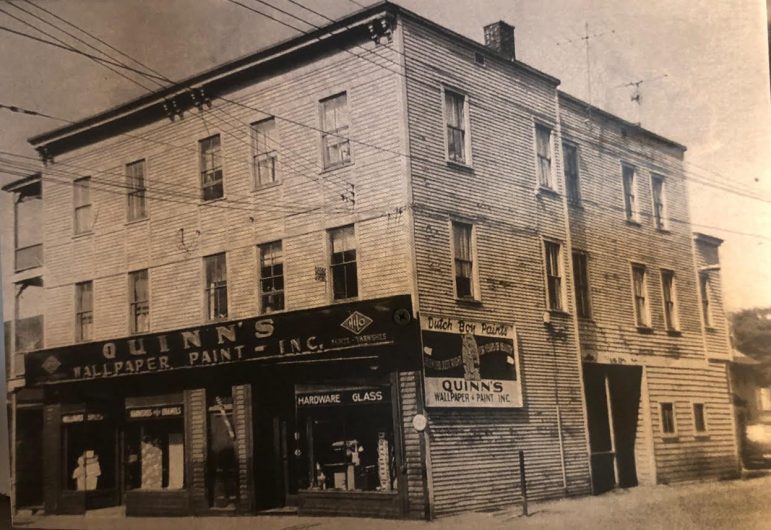 Recently in "Statistics 101" — a class I'm taking solely for the divisional requirement — we learned about a concept called the Interquartile Range (IQR), or the middle 50 percent of a given data set. Some statisticians believe that the IQR is a good assessment of the data set as a whole; by avoiding the extremities at the high or low end of values within the set, you can observe the middle free from outliers.
But if the set, for pure example, represents music venues within 30 minutes or so of Williamstown, you might struggle to locate a middle range at all. On the highbrow end, the trained listener can seek classical joy at Tanglewood, or big-name acts at the formal MASS MoCA. As for the College's musical "underground," one might have found hints of it in last year's short-lived "70 Below" series —however, noise complaints from Hoxsey residents and rightfully irritated landladies continue to threaten its livelihood. What the Williamstown area lacks is Northampton's Pearl Street Nightclub, Cambridge's Middle East, New Haven's Toad's Place – a mid-size college music venue and bar. HiLo, a new music venue which opened in North Adams on Sept. 6, is about to change that.
HiLo takes its name from the bygone HiLo paint company, whose paints stocked the shelves of the building's previous business, Quinn's Wallpaper and Paint. I toured HiLo last Wednesday, biking past MASS MoCA, MCLA and the McDonald's drive-through to arrive at 55 Union St., where I was greeted by a mostly-finished facade and a very busy team of sanders, scrapers and painters. HiLo's interior, which I meandered through to meet co-owner Brian Miksic in his office (sawdust residue on the floor, a Fender bass in the corner by the door), features dark blackboard-esque walls and high cabaret tables, and is notably more complete than its exterior.
"When people are watching in small towns like this, they pay a lot more attention to construction projects and ask "How come nothing's happening?" said Miksic. "Well, something's happening. It just takes time."
Miksic, who works in property development, acquired the building last fall, but he had been dreaming of a music and comedy venue in North Adams for some time. "It's been strange to me that you have two colleges in two towns and no music venue," he said. "We have a good 40-mile radius where people don't have a place to go." HiLo began when Miksic decided to assemble a team of pros in lighting, sound, and booking. "Finding people who really know what they're doing and putting them all together is how you succeed," explained Miksic. Though the project started in downtown North Adams at Ashland Street, Miksic and his team chose to move HiLo across the Hoosic River, for the sake of rock n'roll: "The Hoosic delineates the downtown central business district zone, and this is an industrial zone — it's zoned for factories, for things that make noise," Miksic explained. "So it's the perfect place for a club, because we can be really loud all night long."
And HiLo has been really loud. "Our stage is very large for a small space, and the reason for that was purely from me saying, 'We need enough room for the horn section.' I'm not joking." said Miksic. "Jen [HiLo's booking agent] has booked three bands with a horn section in the past month."
Bringing an eclectic range of music to HiLo was always part of the plan – Miksic's own taste, perhaps, is influenced by his previous "career" as a college DJ at the University of Wisconsin. A fan of everything from surf rock outfit The Growlers to 90s hip-hop star Warren G, Miksic's love for music has influenced the way he runs HiLo. "Everything we've done here is with an eye on the artist. The thought process of putting a club together, often people don't care. It's just 'oh, the musicians will load in somehow.' But if we can think about it, let's think about it."
The architecture of HiLo reflects this ethos – the stage is by the door so musicians can easily load in. And upstairs, there's a furnished apartment with a foosball table and a laundry machine where touring musicians can spend the night. (TOURISTS hotel in North Adams runs a program called "Sing for Your Slumber" where touring musicians can opt for a night's stay at the hotel as payment — Miksic's model, however, accounts for the apartment in the booking fee rather than compensating them only with a room.)
Running an artist-focused club is not always the most cost-effective choice, but it is something Miksic values highly: "I can fit 20 more people in here if I made the stage smaller, but then the whole band is jammed in the corner!" Miksic pauses. "Maybe I'm crazy, maybe I'd go out of business that way, but I'd rather go out of business with a horn section."
Accessibility is another value for HiLo; all of its shows will be all ages, and it aims to keep its ticket prices between $10 and $20. "I wanted to go to shows when I was in college, but none of the shows were all ages — everything happened in a bar," Miksic said. "On Saturday, we had the Oshima Brothers, a pair of singer-songwriters from Maine, and right in the front row were these five MCLA students. I know they were all under 21, so they wouldn't be able to go to a bar show, but they knew the Oshima Brothers, and were singing along to all their songs, and the guys noticed. Think about when you're performing, at this level, when you're on your way somewhere and someone knows all the words to your songs. It's awesome." HiLo will also feature student discounts for tickets because, Miksic said, "most if not all college students are broke." Upcoming shows include reggae band Alchemystics and local favorite Misty Blues (fronted by the College's very own Gina Coleman '90); Miksic is also working on getting a band together for live rock n' roll karaoke.
Keeping ticket prices low is important to Miksic in making sure HiLo is accessible not only to college students of the area, but also to North Adams residents. Miksic, who has been in North Adams for 15 years, recognizes that HiLo's construction is part of the city's undergoing revitalization, which includes the construction of a newly announced public park across the street from City Hall. (Miksic, who sits on the North Adams city planning board, is excited by this.) However, rather than creating a community around his venue, Miksic has created HiLo for his community. "I like this city. I like the grittiness of this city, and I don't want that to go away. I hate when things are finely polished – they become pretend, and I hate that," said Miksic. "This is a really cool place but it's got a long way to go, so let's go do it."