Adriiian (Adrian Oxley '20) discusses his music, creative process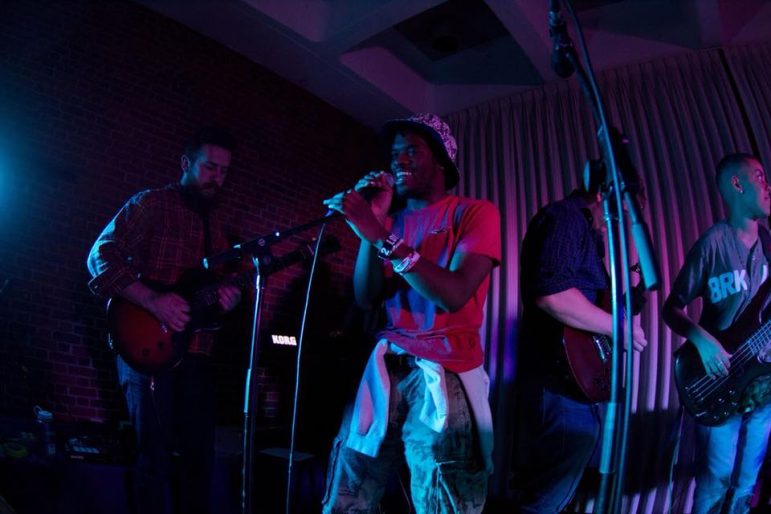 Adrian Oxley '20 recalls Mano Sundaresan '19 once saying, "Adrian is the rap scene at Williams."
"When I got here, there was only one other person on campus rapping besides me," Oxley explained. "I've seen it bloom so rapidly during my time here."
While you may know Oxley from Homebrew, the rap/jazz/funk/groove group which he joined his sophomore year, it's likely that you know his name from his rapper pseudonym Adriiian. In fact, rap is how he got his foot into the music world. He wrote his first rap at eight years old — a rap about Darfur, as part of an assignment on his teacher's lessons about the Sudanese Civil War.
"The whole problem then was that everyone was like 'Darfur?'" and that was then, and it's still the same way," Oxley said. "No one gave a fuck about media unless it came from America or Europe. And for some reason my teacher was adamant about teaching us about the struggles of Sudan which later turned into Sudan and South Sudan. I felt grateful for being taught about that at such a young age."
Oxley's next major music stage occurred in middle school, where he explored darker lyricism and themes. Much of his raps were inspired by the legendary rap group "Odd Future," which included Tyler, The Creator and Earl Sweatshirt. As Oxley (and the Odd Future listener) knows, the rappers in the collective were not what they are today; their music contained themes of violence, homophobia and death. Tyler, the Creator in particular has shifted from those narratives, focusing on themes of peace and love in his recent albums Flower Boy and Igor. When he does discuss dismal themes like loneliness, they're now accompanied by softer instrumentals and quieter vocals. This phase of emulation of his favorite rappers ended abruptly for Oxley.
"My mom actually found some of the raps that I stuffed in my bag and was like 'are you kidding me? You got to stop doing this,'" he said. "Then I started keeping all the music to myself and I didn't tell anyone that I liked music or even wrote because I was too afraid because they're all going to tell me the same thing. At the same time though, I was secretly getting way better at it."
In high school he began writing poetry and raps more seriously, which he attributes partially to smoking with friends. "Once I truly started to become a stoner at 16 or 17, me and my friends would sit together and spit bars," Oxley said. "I was like 'oh, y'all rap? I rap too.' I was scared of the same crazy reaction my mom gave me."
At 18 he began recording himself — his brother, a student at the Berklee College of Music, helped him improve his production. Two years later, Oxley has founded a Brooklyn-based rap collective ILL KATA — he describes ILL KATA as lying somewhere between Wu-Tang and BROCKHAMPTON — and is "just trying to figure out how to be me 100 percent of the time."
Now in his final year at the College, Oxley has opened for multiple music acts at the school, including New York underground rapper Wiki, whom you may know from his feature on Princess Nokia's "Saggy Denim." After he established his musical genius to the community, he's been approached by WCFM 91.9 and ACE to perform at multiple shows, whether that be as the opener or headliner. This Saturday at Goodrich Hall, Adriiian will open for LA-based artist Kari Faux for an ACE-sponsored concert at 8 p.m. During our interview, his excitement to meet her and open for her was obvious. Faux, who has collaborated with Childish Gambino, Isaiah Rashad, Matt Martian, Saba and Syd, has exploded in fame. Her conversational internet rap-style has garnered wide critical acclaim. One of her songs was even used as the opening sequence track for the Issa Rae HBO show Insecure.
"I absolutely cannot wait to meet Kari Faux. I love her," Adrian told me. "Half of my set list has to be unreleased shit, that's a rule I have for every show."
If you haven't had the pleasure of talking with Adrian or listening to his music, you can find his 2019 EP Nomadic and 2018 album Sum'n Lyte 2 on Spotify or see him live this Saturday night.