Stephen Winter discusses his upcoming courses, success in film and podcasting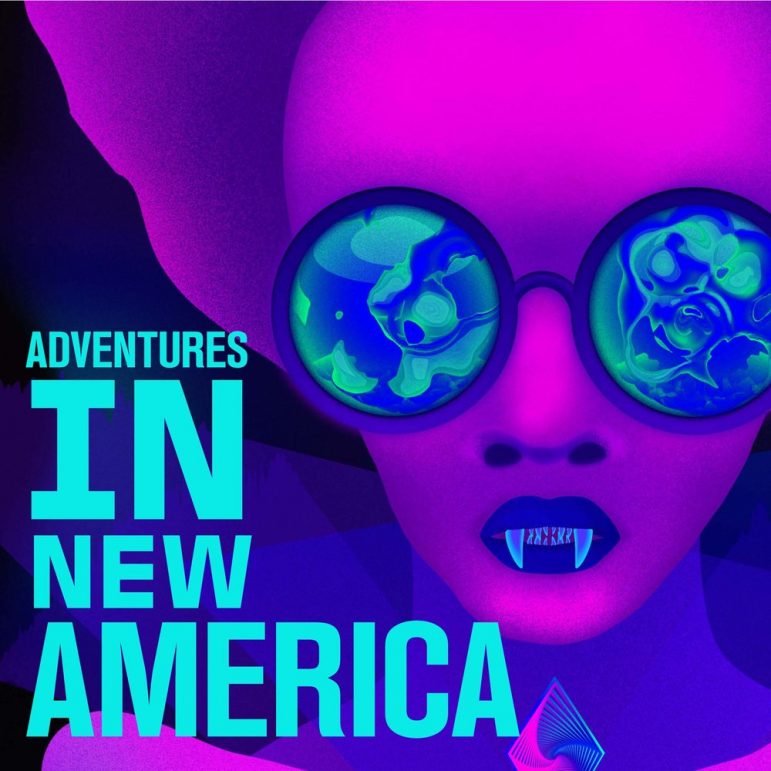 Visiting Lecturer in Art Stephen Winter landed in New York City at a time when social, political and artistic movements were in full bloom. Through years of navigating the worlds of theater, film and podcasting, Winter has successfully produced a myriad of creative projects including his 2015 feature film Jason and Shirley, documentaries and short films. Through these endeavors, among many others, Winter has remained flexible and authentic in his approach to creating.
"It is imperative for people to be who they are," Winter explained to me over the phone. "I always stayed available and I always learned new ways to form my craft. It was the art that was always the most important thing to me, not what people said about it."
Winter's malleable approach to art-making recently led to him co-writing, directing and producing the new podcast Adventures in New America, produced by the team behind the well known fictional futuristic podcast Welcome to Night Vale. "Night Vale was producing other shows at the time and The Orbiting Human Circus (Of The Air) was made by my friend Julian Koster [past member of indie band Neutral Milk Hotel]. He approached me about writing a podcast and they [Night Vale Presents] went for it."
Adventures in New America is described on Night Vale Present's website as "the first sci-fi, political satire, Afrofuturistic buddy comedy, serialized for New Americans in a new and desperate time. The thirteen-episode first season received rave reviews including a New York Times review that called it "The Best New Social Thriller." Adventures in New America successfully tackles contemporary sociopolitical issues of race, class and sexuality through critiques of systemic racism and the corrupt nature of the American economic system. The show has found astounding success, being placed on numerous "Best Podcasts of 2018" lists. When talking to Winter on the phone about the explosion of publicity for the podcast, he spoke about his plans for a second season and the different approaches he takes to writing for the screen and writing for a podcast.
"You can tell more with visual media in film. The dialogue is secondary because it's the visual storytelling that makes a screenplay happen," Winter said, "but in radio, you have to evoke emotions. You have to figure out other ways to the make claims about certain emotions."
One technique that many podcast creators use to make such "claims" is music; however, Winter sees music as conflicting with his vision for Adventures in New America. "There's no score in our show," Winter explained. "It's a cheap trick to use a sad violin under a sad theme. One thing I really don't like in podcasts is too much music."
For the second season, Winter is considering ways to turn the podcast into visual media, perhaps a midnight movie or an animated show. More immediate than his second seasons, however, Winter will be teaching at the College this fall for the third time as a Visiting Lecturer in Art. Still living in New York, Winter will spend his Tuesdays and Wednesdays in Williamstown. This fall he will be teaching two Studio Art courses, ARTS 101 Revolutionary Film History and Short Film Screenwriting and ARTS 118 Video Introduction and Theory.
While he's taught at the College before, he says his curriculum will shift from the past two semesters he's spent here due to the election. Through first-hand accounts of a rapidly changing 21st-century America, especially in the Trump era, Winter has seen New York City, an established haven for artists, become less habitable for creatives due to gentrification, diminishing privacy and dwindling affordability. The socioeconomic ramifications of the current political situation have also, undoubtedly, affected college campuses, and they call for new pedagogical approaches. In the Trump era, Winter believes students are living in a world completely different than they were three years ago, especially for those who can only recall life during the Obama administration.
"There was more of a casual vibe before because they had Obama for most of their lives, so I tried to spend time with Bush-era films," Winter said. "Now we're going to address all that and more in my classes."