New style Instagram features underrepresented student fashions
As digital and social media become increasingly popular forums for sharing and expressing fashion, three students at the College have founded an Instagram account, @styleatwilliams, to feature unique outfits and pieces they observe on campus.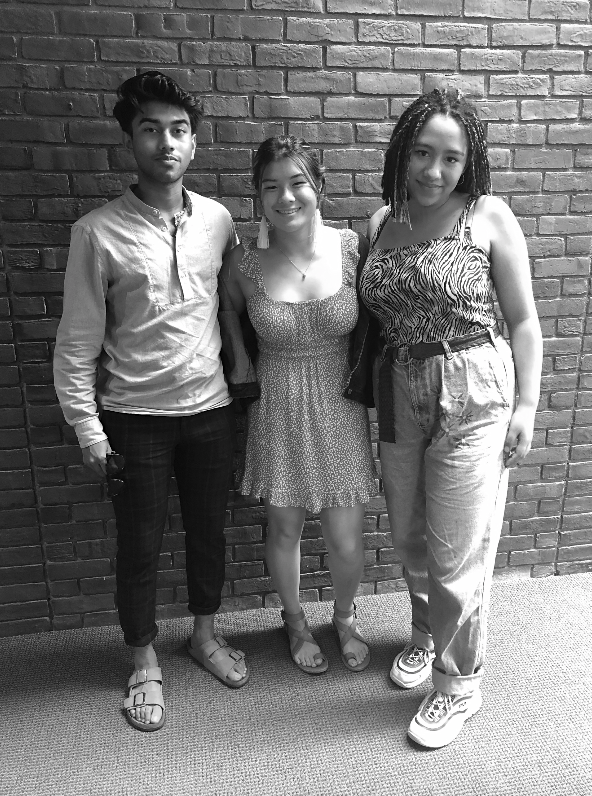 Cris Young '22, who spearheaded the project, proposed the concept on her personal finsta. Young had initially applied to work for Humans of Williams (an account modeled after Brandon Stanton's popular Humans of New York page) but was not accepted. Young then decided to create an alternative account dedicated to style and inspired by @fashionatbrown from Brown University. Alexa Walkovitz '21, who had roomed with Young during ROOT, messaged her and asked to be involved. "I remember seeing that and being like, 'Oh my God,'" Walkovitz said. "I had been looking for an outlet."
Young then invited Kohen Rahman '22 to join the team. She had always admired his style and recalled, "He was the first person I've seen go to Hoxsey [Street] in nice loafers. He does not stop for anybody."
Rahman, who is from New York and attended The Baccalaureate School for Global Education in Astoria, Queens, mentioned that his daily commute fostered his formal style. "The clothes you wear say something about you, and I didn't want to give off a false impression, even to strangers on the train," he said. Though he and Walkovitz had not met before this year, Young has united the trio. They plan to scout for style at Paresky and various events to "see people in their elements," according to Young.
Their posts will include photographs of both complete outfits and individual pieces. "I don't think my clothes are super defining for me," Young said. "The thing I am most interested in is vintage jewelry pieces. I love accessories because I think they can make an outfit more than pants or tops."
Additionally, they plan on potentially including some quotes from subjects in their captions. "There's a lot of people on campus who stand out to me, who I'm looking forward to interviewing," Young said. They will also accept direct messages of outfits that their followers believe should be featured.
Last week, Young, Walkovitz and Rahman posted individual introductions on the page to share their goals for the account and summarize each of their own style philosophies. Young emphasized that she hopes @styleatwilliams can be "a platform for underrepresented voices on campus."
"I don't think that there are a lot of accounts that are as ambiguous as fashion, that can have more of an intersectional view," she elaborated. "Fashion is so global, but in big cities, it can be so dominated by the stereotypical white female model who is like 5-foot-10 with a 24-inch waist. Growing up, we never saw people in fashion magazines who looked remotely like us. College is a time when people are finding out who they are, so to have an account centered around people who look like you, who are as ambitious about wearing crazy outfits as you, and who have a relatable story is comforting."
In her introduction, Walkovitz mentioned that "e-girl" social media accounts, which are often run by the queer community, inspire her style. "Half of the definition is fashion, and half is about online be-havior," she explained. Walkovitz also appreciates the Y2K and '90s elements that these pages incorporate and the concept of "trashion," which Internet Girl has popularized. "I see things in the thrift store, and I'm like, 'This is the worst thing I've ever seen. And I'm going to buy it!'" she said.
By contrast, Rahman loves couture brands and hopes to work in luxury fashion finance. His favorite designer is Alessandro Michele, creative director for Gucci, which he researched for his IB Visual Arts class. "[Michele's] sketches and the way he puts together clothes has a very unique vibe… it's baroque with lots of different prints and crazy colors," he said.
Rahman, Young and Walkovitz also discussed the looks shown above that they wore while being interviewed on Saturday. Rahman revealed his grooming routine; he uses Old Spice pomade to shape his hair, which retains a perfect lopsided coiffure. He had his eyebrows styled several weeks ago and mentioned, "My beard-to-hair ratio, there's a science to it." He also described using Vaseline as highlighter, like the South Asian model Shareef Ali. "We need more make-up on men!" Walkovitz and Young exclaimed in reply.
Rahman wore a pale blue shirt with a Mandarin collar and navy pants with a subtle green plaid pattern. He purchased the top in Bangladesh, which "has one of the biggest garment industries," he said, "But the workers are really exploited … so I bought this to support the workers there."
Walkovitz then explained her outfit: "I'm in this zebra-print tank top and really high-waisted, big, bulky jeans, and I painted flowers on the side," she said. "I love this belt because it's a little phallic, and for some reason, it makes me feel powerful."
"Today's a Euphoria make-up day," she added, referring to the HBO series that has become well known for its dramatic, sparkling beauty looks. "Glitter, blush, drawn-on freckles, gotta have some hoops on."
Young focused on her accessories when reviewing her convocation ensemble. She proudly shared that she purchased her cream-colored fringe earrings for only $1. She also never removes her gold heart-shaped locket and baby charm bracelet, both gifts from her grandmothers.
Her appreciation for these heirlooms is reflected in her opinions about trends. "I'm not really looking for trends because I don't like to change my own style," Young explained. "If there's one person I like, I'll follow them, but I don't think I'll change throughout the years." She has noticed that bike shorts are becoming increasingly popular, however, though she does not believe that they will take off at the College.
Rahman has a similar attitude about fads. "I don't really like changing my style drastically, but if I see someone do something, I'll try it," he said. "ASAP Rocky did the babushka look, and I did it once at Hoxsey … the Russian grandma look."
Walkovitz, however, prefers to experiment more, particularly with hair and make-up. "I change my hair color, and I'm a different person," she said.
She also emphasized, "Something that I think is really awesome is that we all have such different styles, and that is really important to me … There is going to be such a wide range of stuff [featured on @styleatwilliams]." "This is a place for people of color to come together and feel comfortable," Young added.