College adopts new NCAA back-to-season protocols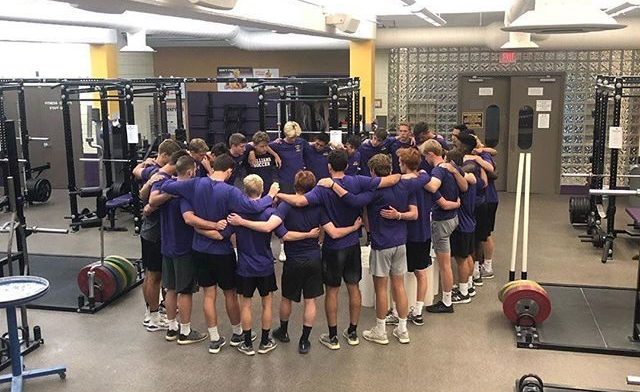 For fall athletes, returning to school also means returning to being in-season, and the start of a season often means back-to-season protocols. Protocols look different for each sport but often include a variety of physical fitness tests that measure entry-level strength and sometimes create thresholds athletes must pass before starting the season. This fall, however, in response to concerns over potential serious athlete injuries put forth in a new NCAA report, some teams' protocols for acclimization and conditioning have changed to better protect athletes following long off-seasons.
The report, "Preventing Catastrophic Injury and Death in Collegiate Athletics," released on May 2, outlines six key areas of prevention: sportsmanship, protective equipment, acclimatization and conditioning, emergency action plan, responsibilities of athletics personnel, and education and training. Director of Sports Medicine Rodd Lanoue explained that he met with the NESCAC Medical Aspects Safety Committee, Director of Athletics Lisa Melendy and Head Strength and Conditioning Coach Rob Livingstone in order to choose which aspects of the report's recommendations to adopt. Because they felt the College was already on track with many of the report's sections, they chose to focus on acclimatization and conditioning and education and training.
The acclimatization and conditioning section of the report recognizes "transition periods" in training as a higher risk times for athletes. The report defines these periods as a return to in-season activity after school breaks and out-of-season months, and as a start to in-season activity for new athletes or athletes who have recovered from an injury or illness.
"Collegiate athletes are especially vulnerable to exertional injuries during the first four days of transition periods, and the data support that modifications in these periods can greatly decrease the risk of catastrophic events," the report states. "During this time, training and conditioning sessions should be appropriately calibrated and include limitations on total volume and intensity of activity."
Lanoue noted that in his 13 years at the College, no catastrophic injury or death has occurred from athletics. "Many of the most recent and highly publicized episodes of sudden catastrophic injury and death that prompted these recommendations have occurred in the Div. I setting and were the results of unrealistic training sessions that placed student-athletes at risk."
Despite the prompting from Div. I, Lanoue explained that the College still views such recommendations as the "standard of care," necessitating the adoption of elements of the report. In response to the section on acclimatization, coaches worked with the athletic department to ensure the safety of back-to-season protocols. "Coaches have been asked to send their pre-season practice plans for training and condition to the Williams Strength Conditioning and Sports Performance department for review of their intensity, mode, and duration," Lanoue explained.
While this has not changed every team's protocols, some sports have reformatted their back-to-season testing. The women's crew team, for example, switched from an erg and run test as a threshold on the first day back to a few different tests over the course of multiple weeks.
The athletics department also responded to the education and training aspect of the report by including programing at the end of the summer. "We implemented more education … regarding the major causes of catastrophic injury and sudden death," Lanoue said. "Formal education sessions were held for coaches in the fall and an abbreviated version of that education was discussed during the student-athlete 'Opening Day' remarks from Sports Medicine."
While the post-summer acclimation period for fall sports will soon end, Lanoue noted that this is not the end of the conversation on acclimatization and conditioning for returning athletes. "Implementation of these recommendations is an ongoing process and we will continue to evaluate our current plan to see how it will best be applied to our winter and spring sports programs," he said.