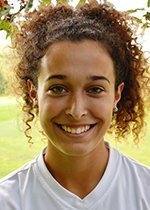 Liz Webber '20
Women's soccer
Natick, Mass.
"We've asked [Liz] to be more aggressive and defend higher and as a result she is defending as well as I've ever seen her defend. She has so many facets to her game, she's an incredible reader of the game, tremendous organizer, insanely tough, terrific in the air and she can score on set pieces."
– Head coach Michelyne Pinard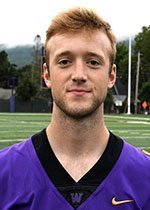 Jackson Bischoping '22
Football
Palo Alto, Calif.
"Jackson did a great job under very tough circumstances. Getting your first start in a game of that magnitude is not easy. Jackson handled himself with poise and made some great plays."
– Head coach Mark Raymond