Dining Services introduces reusable takeout boxes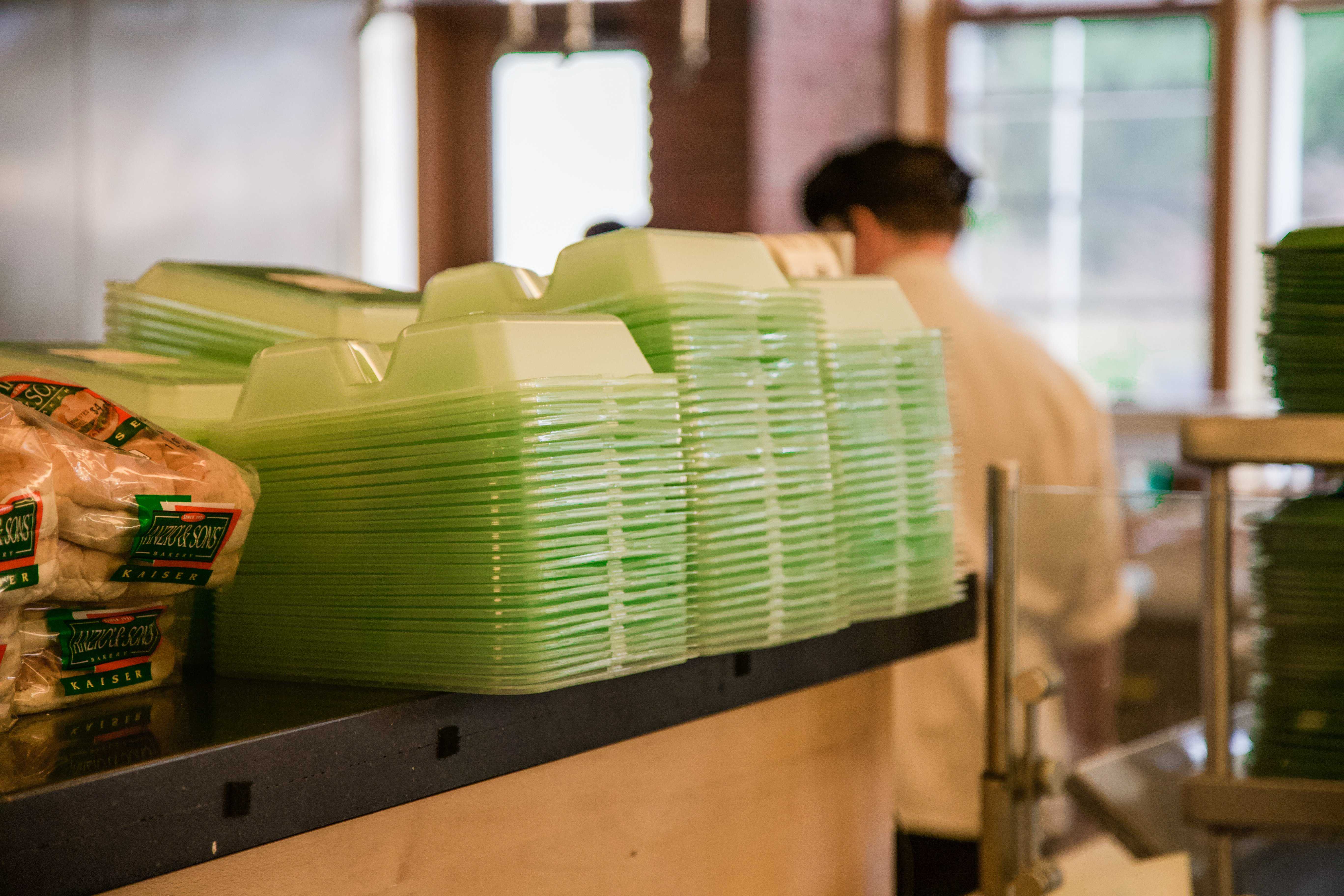 In recent weeks, the College has switched from compostable paper takeout boxes to reusable plastic takeout boxes at the dining facilities in Paresky.  
In 2010, with $5,000 from College Council, dining services began providing takeout boxes for students in Whitman's, Lee Snack Bar and '82 Grill. Each disposable takeout box cost between $0.20 and $0.30, according to Jillian M. St. John, finance manager of dining services. When mid-day snack bar opened during the 2017-18 academic year, the use of takeout boxes drastically increased. Dining services went over budget for that year and saw the trend continue into the 2018-19 academic year. This year, dining services expects to go over budget by approximately $12,000, according to analysis by St. John and Director of Dining Services Robert Volpi.
To remedy this situation, dining services made the move to transfer from paper boxes to plastic boxes. The new takeout boxes, while costing $3.86 per container, will cost less in the long run due to their reusable nature. Dining services purchased 2600 boxes and plans to replace them on an annual basis. The boxes are made of polypropylene plastic and are much more durable than their paper counterpart, allowing for the trays to be washed and reused. Volpi noted that, while they are significantly more durable than the paper boxes, the hinges on the plastic boxes may break after long-term use.
Volpi intends for the new takeout boxes to be used in the same way the disposable boxes were, with the primary change being what is done with the boxes after use. Instead of throwing out the takeout boxes, Volpi hopes that students will place the boxes into the bins designated for dining items. Fifty bins are already in place across campus. After students return them, they are washed and reused. This plan fits into the larger Bring it Back campaign with dining services, a strategic initiative to reduce waste and encourage reuse of dining materials. 
Dining services is looking for a takeout box return rate of 80 percent or higher and has made strides to ensure that the boxes are returned.  In an effort headed by Retail Student Dining Unit Manager Jerry Byers, an advocate of the Bring it Back campaign, the plastic boxes have QR codes on them that can be scanned by phone to alert students of reusable container collection locations. 
In collaboration with Director of Student Dining Gayle Donohue, dining services is also looking into ways to remedy the issues of boxes being thrown out or left in residences. Volpi said that dining services will monitor the return of the boxes on a weekly basis and assess if the return rate is high enough to make the new boxes worth the change. If the plastic boxes are not more sustainable, alternatives will be considered.