Athlete of the Fall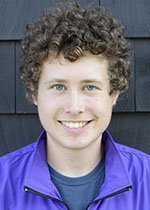 Ryan Cox '20
Men's cross country
Bainbridge Island, Wash.
Ryan Cox '20 was named The Most Outstanding Performer and accorded First Team All-NESCAC recognition for the fastest time of the day (25:27.8) in the 8k at the 2018 NESCAC Championship. Cox has improved over the years and is now the men's cross country team's top runner this season. "Ryan Cox is the most consistent high-level trainer of our team," head coach Pete Farwell '73 said. "[He] has been one of our two front-runners all season and [has lead] the team through most workouts. He has improved steadily since his first year but this season especially has moved to the forefront not only of our squad, but of all NESCAC. In this championship, he displayed his mastery of a fast start, smart positioning and a long, strong finish with a sprint on the end. He earned this victory, becoming the seventh Williams NESCAC champion in the past 30 years."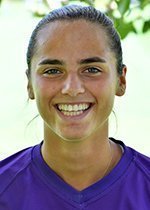 Olivia Barnhill '19
Women's Soccer
New York, N.Y.
Olivia Barnhill '19 showcased her two-time National Champion pedigree in front of the net this season, recording 57 saves in 18 games and posting a 0.877 save percentage. She has shut out opponents in eight full games, anchoring a terrific Eph defense this season. In a 0-0 tie against Amherst in double overtime on Sept. 22, Barnhill had 11 saves. She also shut out Tufts and Middlebury late in the season to clinch the No. 1 seed in the NESCAC. "Liv is a ferocious and phenomenal competitor," head coach Michelyne Pinard said. "She loves the challenge of playing in big moments and is one of the best on field leaders I've ever had the pleasure to coach.  She gets everyone around her believing in what is possible and loving the challenge of big moments too.  She is an incredible goalkeeper and one of the reasons our program has had such an amazing run over the last four years."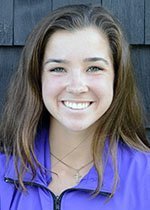 Emma Herrmann '20
Women's cross country
Northville, Mich.
In her three years, Emma Herrmann '20 has steadily improved her times to become the number-one runner on the women's cross country team. At the 2018 NESCAC Championship, Herrmann finished first for the Ephs and sixth overall with a time of 22:47.5, capturing first-team honors and helping her team place second. "Emma is a true endurance athlete who built her mileage volume this summer and is now sharpening that with good speed work," head coach Pete Farwell '73 said. "She moves up throughout races to reach the top field and is now ready to take them on down the finishing stretch. Her top-notch consistency gives our squad a 'low stick' in every meet."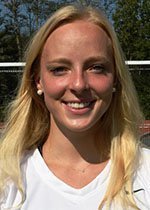 Libby Dolan '19
Field hockey
Barrington, R.I.
Libby Dolan '19 asserted her offensive arsenal early on in field hockey's season. During the Eph's first two games, she scored every goal. The All-NESCAC player led the team in goals (13) as well as points  (28). In the NESCAC quarterfinals, Dolan came up clutch and scored two of the three goals in the victory. Head coach Alix Barrale '93 praised the senior. "Libby Dolan was an offensive giant," she said. "She proved herself this fall. Last season, she and Alex Bennett '18 (first-team All American) teamed up to be an offensive force in Div. III. While we missed Bennett's offensive prowess, Libby held her own. She was clutch when she needed to be, and Libby is never one to back down from pressure.  We will surely miss her next season."