In Silence and Loophole – Stella Oh
March 15, 2022
In Silence, Stella Oh, Photography, June 2020
This was the first time I left my apartment during quarantine to go to the city—I planned to go to Central Park and enjoy its scenery. While riding the 7 train from my home in Flushing I took pictures with my camera as I traveled. The floors were so clean that you could see your reflection in them and the plastic seats were glossy and smooth. The usually busy and crowded subway trains were empty and spacious. In this rare moment, I wanted to capture the peaceful but solitary state of this frequented intersection before it returned to its hustling and bustling microcosm of energy.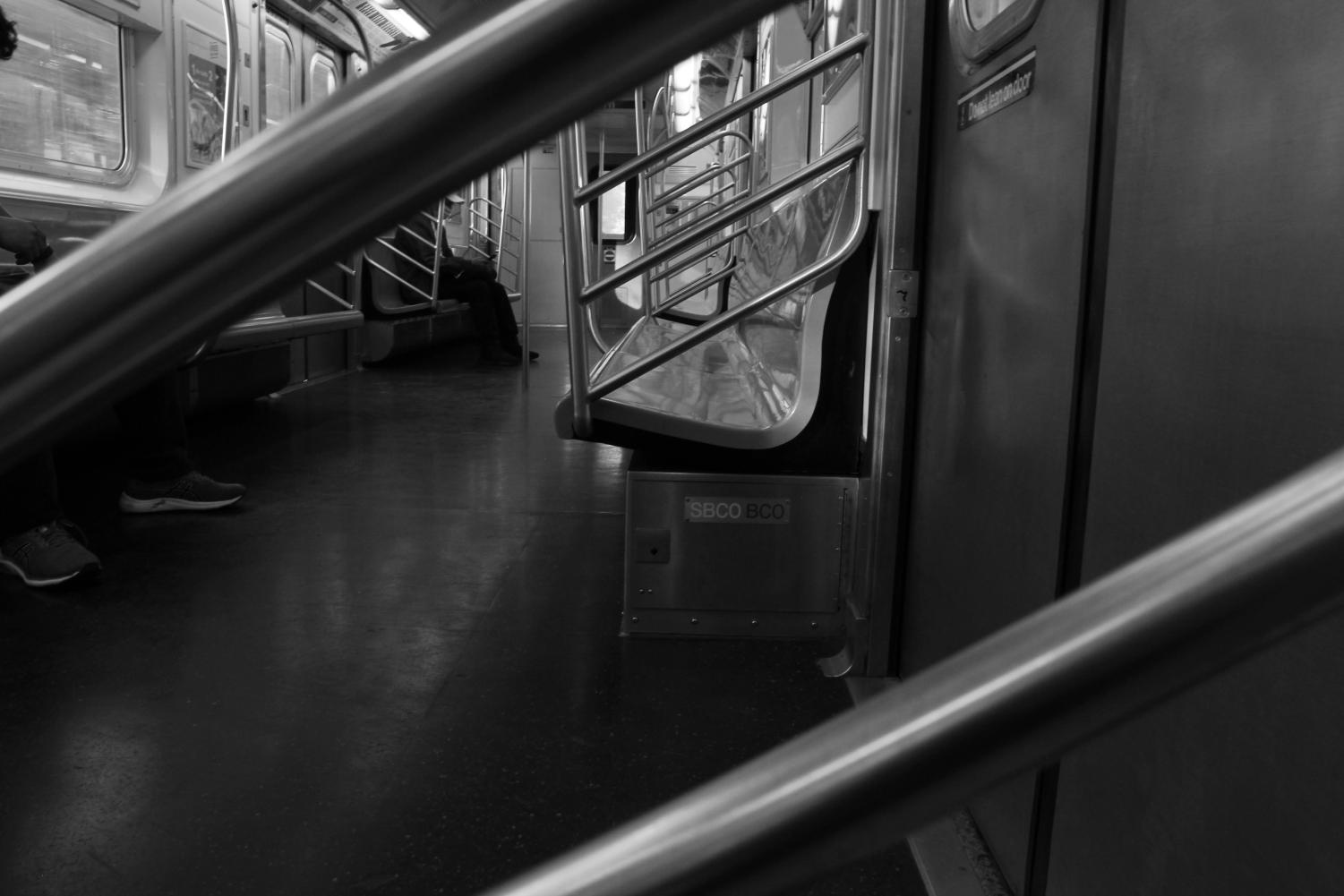 Loophole, Stella Oh, Photography, June 2020
This photo was taken on the same day as In Silence. At this point, a few more people had boarded the subway but we were all oblivious to each other's presence and, of course, stayed socially distanced. I could say that there's a deeper meaning behind the metal side bars like how they represent the resentment of being quarantined and act as confinements, but really I was just playing around with framing, focus, and nothing more. By all means though, feel free to take it as you will.