Marijuana dispensary to open in Williamstown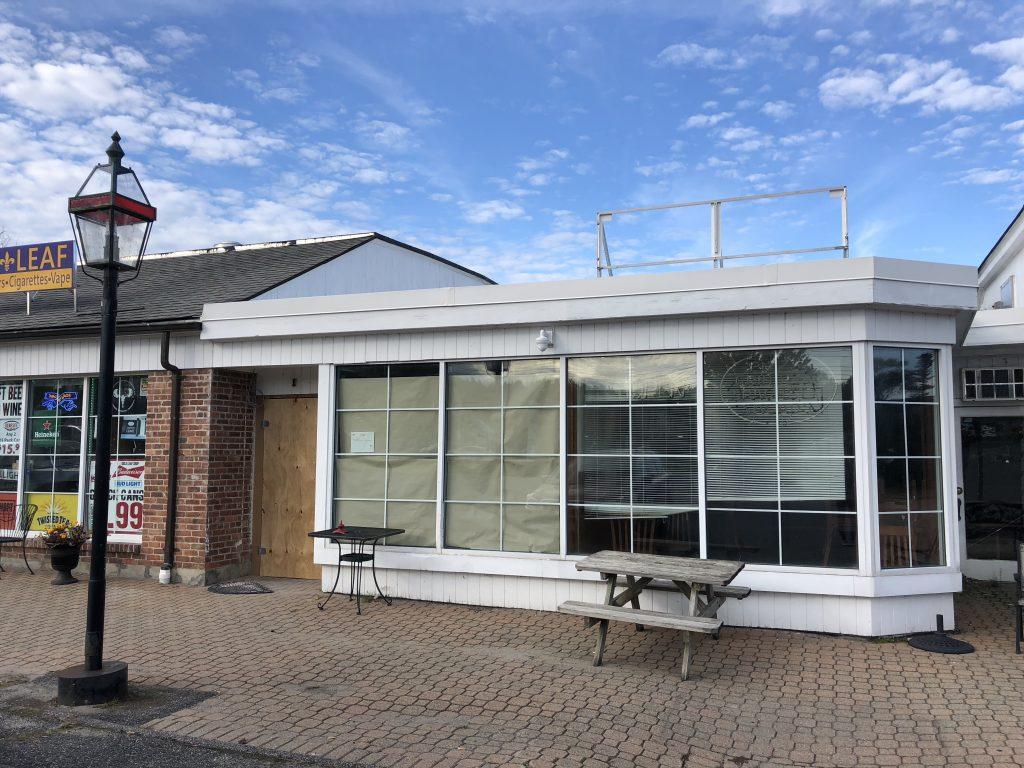 In the coming months, Williamstown's first marijuana dispensary will open in the Colonial Plaza shopping center. The 238 Main St. location will be the first storefront for Silver Therapeutics Inc., which is also in development stages for a dispensary and cultivation facility in Orange, Mass. 
According to Joshua Silver, CEO of Silver Therapeutics Inc., the development of the Colonial Plaza location began about 18 months ago. After completing the municipal permitting process and receiving a medical license, Silver is now focusing on finishing construction on the store and obtaining a Cannabis Control Commission (CCC) adult use license. He hopes to be ready to open in November, but the exact timing will depend on the CCC licensing process. 
Silver chose Williamstown as a location for a variety of reasons. The first was the town's zoning laws; after the Nov. 2016 ballot initiative that legalized recreational marijuana in Massachusetts, Williamstown was one of the first towns in the state to adopt zoning ordinances establishing specific areas where sales would be permitted. "Having the process in place gave me a sense that this was something the town had thought about and was willing to consider," Silver said of his initial interest in Williamstown. "Not everybody was for it, [but] many people were… People came out from the town, and they had different opinions on it. It's new; there [are] a lot of questions about it. So we had a few public hearings, and we did our best to answer them, and ultimately they approved us."
Upon visiting Williamstown, Silver also found that the area and its culture fit his vision for the business. "I have this idea about who my customers will be – involved with the arts scene, interested in the outdoors," he said. "Williamstown's got the Clark, North Adams has MASS MoCA, and they draw a lot of people, so I was kind of seeing a Venn diagram, a lot of overlap between who our customers are and who the people are that are already traveling to and live in those areas." 
Despite recreational legalization in the Commonwealth for those aged 21 or older, the College announced soon after the 2016 ballot initiative that marijuana would remain prohibited on campus due to the nature of federal funding, which requires the College to adhere to federal laws in the case of disparities with state laws. In this case, that requires complying with the Drug-Free Workplace Act and the Drug-Free Schools and Communities Act in order to remain eligible for federal funding, including certain financial aid programs ("CSS revises handling of marijuana usage following commonwealth referendum," Feb. 8, 2017).
Silver is aware of such local and federal disparities and the confusion they can cause among all parties. "This is a brand new industry that simply did not exist a few years ago, and the legal framework under which it's permitted is just not up to speed with what's actually occurring," he said. "There [are] gray areas with respect to the College, with respect to banking, with respect to insurance, you name it – anywhere where there's overlap in jurisdiction between state and federal law enforcement, there [are] questions."
Despite the anticipated opening of the dispensary near campus, administrators emphasized that the policy laid out in 2016 will remain in place. "Although stores in the area may begin to sell marijuana, Williams must abide by federal laws," Senior Associate Dean of the College Rachel Bukanc said. "That marijuana is still considered an illegal drug federally means it is prohibited for students by our code of conduct. It is also important to note that smoking of any kind indoors is prohibited and will lead to action from the dean's office."
Director of Campus Safety and Security David Boyer expressed similar sentiments, noting that the College is not likely to come into much contact with the store. "We have spoken about the situation and have no plans to interact directly with the business," Boyer said. "It will be a legally-sanctioned business that is off-campus and out of our jurisdiction. The College will be sending out educational material, mostly likely by several means, to remind students that all forms of marijuana are banned from campus and subject to the deans' sanction process."
For his part, Silver is open to conversation and respectful of whatever decisions the College administration makes. "We want to be good neighbors to the town and to the College," he said. "If being a good neighbor means keeping our head down, then that's what we'll do."